Balanced meals meets Healthyr Care
Cooking Made Easy with Home Chef
Home Chef makes cooking from home easy and delicious.
With our meal delivery service, you can feel good about what you're eating because you're making it yourself. The best part? It's delivered straight to your door! Whether you're a busy professional, a parent, or simply enjoy the convenience of ready-to-cook meals, Home Chef has got you covered. Get Cooking!
Our extensive menu offers a variety of meal options to suit your taste and dietary preferences. From vegetarian and carb-conscious meals to calorie-conscious options, there's something for everyone.
Make it your own! Select meals allow you to personalize your proteins, giving you the flexibility to customize your dining experience.
Say goodbye to prep and mess! Our Oven-Ready meals require no preparation, making dinner time a breeze. Simply pop them in the oven and enjoy.
Save time for loved ones with Home Chef's home-cooked meals
At Home Chef, we believe that people love our service for the same reasons we founded the company: it saves time, reduces food waste, and, most importantly, brings people together for a home-cooked meal. We are passionate about providing delicious, chef-designed recipes and high-quality ingredients that inspire you to get cooking.
Experience the joy of cooking with Home Chef.
Our meals are designed to be convenient, delicious, and tailored to your dietary needs.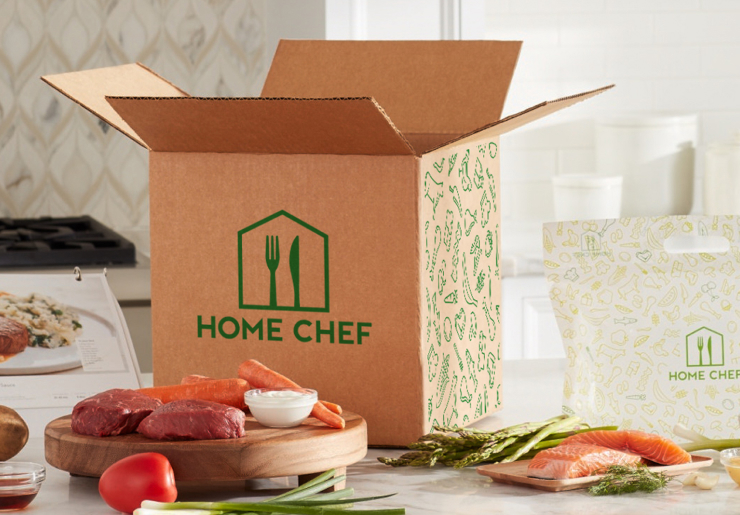 Start your culinary journey today and enjoy 19 free meals as a new Home Chef customer.
That's 50% off your first 4 boxes! Don't miss out on this amazing offer.